If you've ever experienced a slow internet connection, you've probably been advised to conduct a speed test. 
Speed tests are a good way to start troubleshooting, as they show your current download speed, upload speed, and ping time – but what does this data mean to you, and how can you leverage it to improve your internet?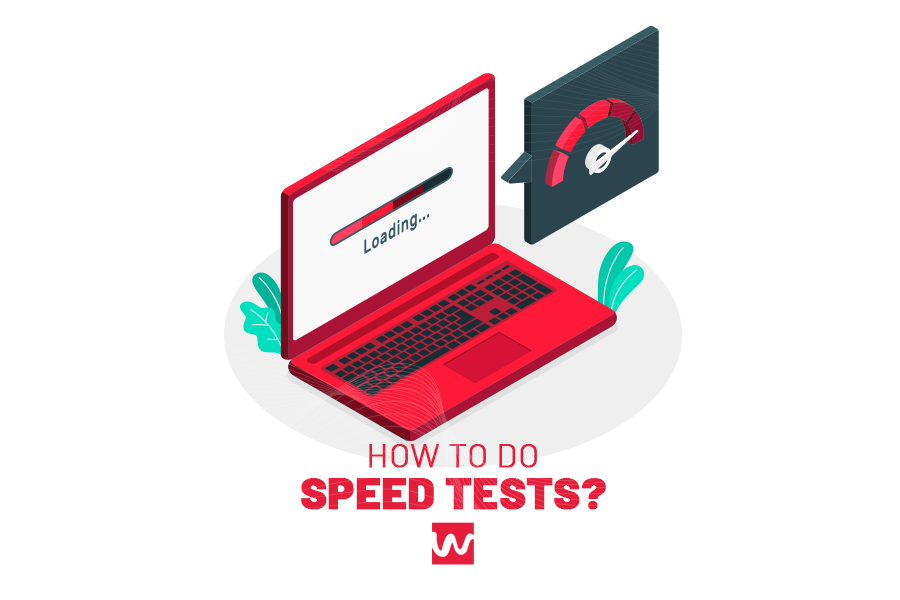 We have put together this quick read to help you better understand your speed test results as well as what you can do to get the most accurate results and deal with typical slow-speed scenarios. 
What does a speed test actually tell you?
A speed test mimics your online activity in a controlled environment. It does this by downloading and uploading small sample files and recording speeds.  
While speed test measures your current connection's maximum speed, it does not measure your absolute internet speed. It provides a close approximation, which is usually more than enough to isolate your WISP's performance as a variable in the quality of your connection. 
Every speed test typically shows us the following data: 
Download speed – A measure of how quickly data can be transferred to your device over the network, measured in Mbps (megabits per second). Streaming a TV show or movie on Netflix is a fitting example of download speed at work. 
Upload speed – A measure of how quickly your device can upload data over the network, measured in Mbps. Posting a photo on social media is a notable example of upload speed in action. 
Latency – The time it takes for data to travel from a device on one network to a device on another network, measured in milliseconds. 
How to ensure you are getting accurate data when running speed tests?
One thing to bear in mind is that tests themselves are not perfect. They often use sample files, which differ a lot from the files you might typically use on the web. 
It is also important to note that your speed test results will be accurate for that moment in time. That is why it is imperative to conduct multiple speed tests because the results will vary depending on your location, and the time of the day.
For speed test results to be as accurate as possible, you will have to: 
Run a test over multiple connections – Wi-Fi connections are typically weaker due to the way the signal is transmitted. Speed tests done over a wireless connection will typically show different results than running a test over an ethernet cable. 
Run a test with a different number of devices connected to the network – Having more than one device connected to your network while running a speed test will affect your speeds. That's why it is recommended to run a test with just a single device connected to the network and then run another test with multiple devices connected to the network. 
Run a test at various times of the day – Speeds will always fluctuate throughout the day, especially in peak hours. Running a speed test at different times of the day may show that your speeds are slowed during internet rush hour but fine during off-peak hours. 
Run a speed test using different devices, and in various locations in your home – Wi-Fi strength weakens as you move further away from your router. That's why it's important to run a speed test in the same room as your router as well as in rooms further away to see just how much the results vary. Moreover, certain devices such as phones and tablets typically have less sophisticated Wi-Fi antennae than, say, laptops. This difference may negatively impact your speed test results, especially in areas where there is high interference on the 2.4 GHz Wi-fi frequency. 
Run a speed test while doing different online activities – Finally, running a speed test while performing different activities (listening to music vs. streaming a TV show vs. playing an online game) can help you understand if the speed issues are related to the content you're trying to access.
You've got the results – but what can you do to improve them?
Here are a few possible slow-speed scenarios, and what you can do to improve them. 
What to do if your speeds are fine over a wired connection but weaker over Wi-Fi? – This is a common scenario, and it's normal for Wi-Fi speeds to be slower. However, if your Wi-Fi speeds are reduced by more than 50%, then it's time to look at your router and other networking equipment. 
What to do if your speeds are fine when only one device is connected, but slow when multiple are online at the same time? – This problem is usually resolved by upgrading your internet plan. Alternatively, you can reduce the number of devices connected.  
What to do if your speeds are fine during the day, but are reduced in the peak time (usually after 7PM)? – This is peak internet usage time, and sadly there is not much you can do in this situation, other than try and do your most important tasks in out 
What to do if your speeds are fine in the same room as your router but weaker as you get further away? – Repositioning your Wi-Fi router is typically the solution in these cases. Having a router in a centralized location and not obstructed by thick walls or other clutter is highly advantageous. Alternatively, you could consider long-range Wi-Fi routers that can help extend your signal. 
What to do if your speeds are fine while browsing, but slowed while streaming TV or playing an online game? – This problem is usually resolved by upgrading your internet plan, since you may not have the appropriate plan for your online activities. 
When should you reach out to your ISP? 
We've seen how speed test results may vary due to a number of reasons, most of which are beyond your provider's control. 
If your speed test results match, or are within 70% of your plan's advertised speeds, when running a test using an ethernet cable, and with no other devices connected – then you have nothing to worry about. 
However, if you are getting poor speed test results even with your device hard-wired, and even after you have tried rebooting your equipment, repositioning your router, disconnecting devices, etc. – it's time to call your WISP support representative at 1-877-955-9477, option 1 and have them take a closer look at your connection.